< Back to Our Wineries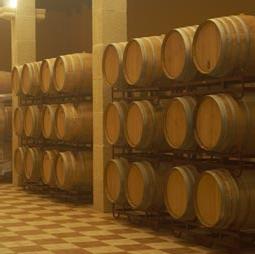 BODEGAS ILLANA D.O. RIBERA DEL JUCAR
It was in 1626 when Felipe IV awarded the Illana family with the beautiful Finca Buenavista estate as a gift for their loyalty to the crown.
The estate is next to the town of Pozoamargo in the province of Cuenca, in the northeast corner of La Mancha and inside of the Ribera del Jucar Denomination of Origin.
This region is slightly different from the great appellation of La Mancha; the soil is more calcareous and it is full of river pebbles, which helps retain humidity in the dry season of this continental region.
Today the estate has 100 hectares of vines, planted between 1975 and 2000. The varieties planted in the estate are Bobal, Tempranillo, Cabernet Sauvignon, Merlot, Syrah, Petit Verdot, Cabernet Franc for reds and Moscatel, Airen and Sauvignon Blanc for whites.
The dovecote has always been an integral part of the estate and so a dove has become the symbol of the winery, represented on the wine labels.